Austria Postcode Map plugin for WordPress
This premium plugin for WordPress puts a colorful 2-digit postcode map of Austria with rich customization capabilities to your website.



Features
2-digit postcode map of Austria
Responsive
Based on SVG vector format
Compatible with all desktop and mobile browsers
Customizable colors and links
Ability to group postcode areas
Add tooltips for any postcode area
Can display additional information below or right of the map
No coding required
Options when you click on the map
Opening the link
Display content next to the map
Show a lightbox popup
Interaction with tooltip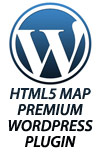 Austria Postcode Map for WordPress. Single License

Support included
$149 US (one-time fee)
Austria postal code map plugin for WordPress
This interactive map featuring 2-digit postal code districts of Austria offers a load of extra settings easily configurable via a user-friendly interface. Show your branch offices' service areas, delivery zoning, demographic stats, etc. Integrates seamlessly with your WordPress-driven website or blog.
Installation
Use the Plugins -> Add new -> Upload menu and select plugin's ZIP file to open.
Wait for the upload to complete and activate the plugin.
After that, insert the map shortcode into the text of a page or a post where you want the map to be. Shortcodes can be viewed on page "Maps dashboard" or "Preview" tab.
Alternatively, upload the folder of the plugin to your
/wp-content/plugins/
folder then follow steps 2 and the rest as above.
Austria Postcode Map plugin for WordPress


How to use?
Branch/dealer network
Distributors
Sales regions
Delivery areas
Website navigation
Visualization of statistical data
Interactive infographics



Examples
Custom Development
Fine tune the map for the best fit and custom capabilities not available in standard maps.
Get a free quote
---
---