Interactive JavaScript Maps
4-level World Map for WordPress
Interactive 4-Level map of the World for WordPress. Place onto your site and give visitors a simple and illustrative way to know of your worldwide presence.



Features
Interactive HTML5 World Map with 4 levels* of detail
100% mobile friendly
Responsive design with smooth performance
Customized colors, links and popups
Export/import data via CSV

NEW!

Visual editor for adding points at any level
Easy to embed on page with shortcode
* At level 4, the plug-in includes only maps for the U.S. states with clickable counties.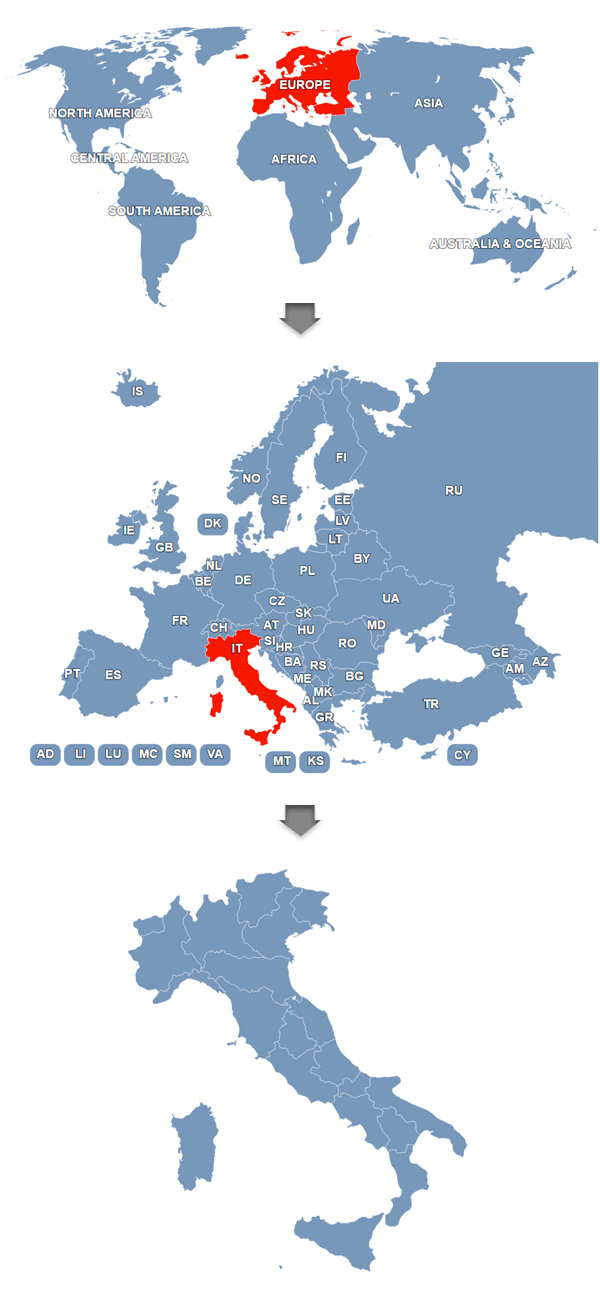 4-level World Map for WordPress. Single License

Support included
$399 US (one-time fee)
Overview
Ideal for depicting truly global business presence, this drill-down World Map features 4 levels of detail: world map with continents, countries on the given continent, and specific regions (states, provinces) of the selected country. The fourth level is available only for the United States and includes state maps with clickable counties. The map is easy both for a user to navigate through levels of the map and for a administrator to customize colors, tooltips and put points of interest on the map to specify offices, local reps, nearest dealers and other locations specific to the business.
Installation
Use the Plugins -> Add new -> Upload menu and select plugin's zip file to open.
Wait for the upload to complete and activate the plugin.
After that, insert the map short code into the text of a page or a post where you want the map to be. Short codes can be viewed on tab "Maps".
Alternatively, upload the folder of the plugin to your
/wp-content/plugins/
folder then follow steps 2 and the rest as above.
Products
Live Examples
Custom Development
Fine tune the map for the best fit and custom capabilities not available in standard maps.
More info
---
---