How to embed the SVG map into WordPress?
Have you ever thought about how to embed the SVG map into WordPress? For example, the map with your infographics or a plan of your house? Today with the knowledge of suitable web technologies it is very easy…
 What technologies can you use?
While creating a custom interactive map, you need to know the following:
the basis of the map;
how to embed it into WordPress;
how to put the interactivity into your map.
The basis of the map (in the most cases) is the Scalable Vector Graphics (SVG). This format can be seen everywhere on the Internet and it's not a problem to render your map in SVG with the help of such editors as Adobe Illustrator or Inkscape.
Example of SVG map, rendered via Inkscape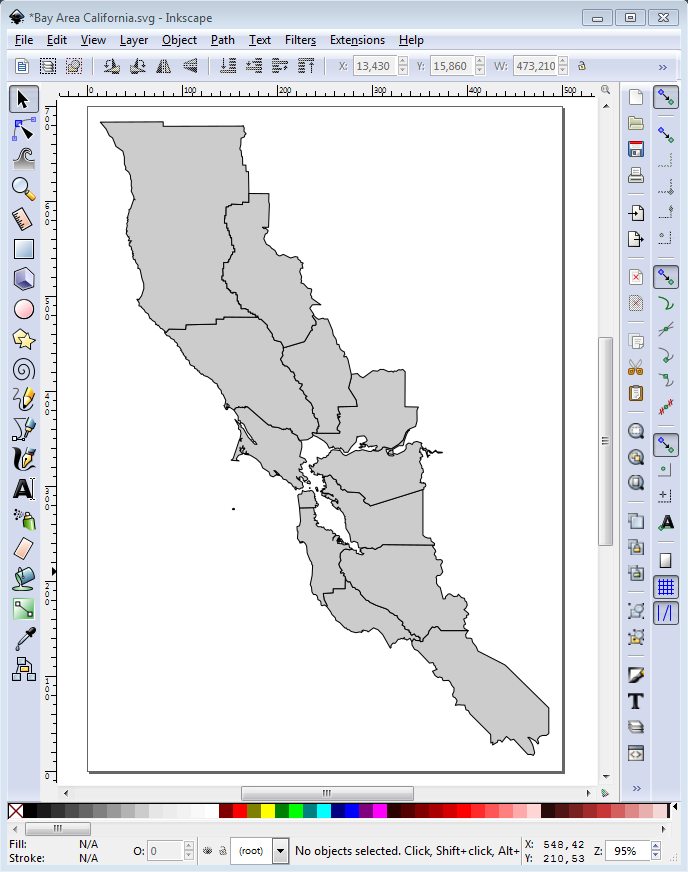 Embedding an interactive map into WordPress website considers that you know such programming languages as PHP and Javascript (not only simple Javascript but at least one of popular frameworks). Moreover, you need to have much time and patience to catch all the potential bugs in your code. Seems like hard? Don't worry, Fla-shop.com have an interesting and lucrative offer for you.
Interactive map made on the basis of SVG file
How to embed the SVG map into WordPress much easier with Fla-shop.com?
We work with WordPress interactive maps for a long time and can handle all the problems with programming, debugging and rendering. It means that we can save much time. For the better map productivity, we make it as a separate WordPress plugin that allows putting a map into blog post or page in several clicks. Sounds good, right? 
If you want to see some inspiring examples of our WordPress interactive maps, please click on the link below to see our showcase gallery:
But we don't make only typical interactive maps. If you want to embed your custom map into a website, you can order it right now. You can see examples of custom interactive maps from Fla-shop.com by following the link below:
Fla-shop.com custom maps showcase
What's next?
So, how to embed the SVG map into WordPress? Creating custom interactive maps for WordPress is not a simple process, as you can see from several articles from the Internet. And the most profitable decision is to give all work to professionals, which will save your time and patience. You can order an interactive map by following the link below.
Get Customized Map from Fla-shop.com!
---