Country Groups
Then we need to colorize countries depending on their best World Cup results. The easiest way to do this is to use our plugin's unique feature – grouping countries. Here is how it works.
Each country ever participated in World Cup achieved one of the following results: Champion, Finalist, Semifinals, Quarterfinals, 2nd Round, 1st Round. Hence, we need to create the same groups and fill each group with appropriate countries.
A huge advantage of this method is that it allows for easy modification of the infographic whenever this is required. Indeed, adding a new participating country requires merely editing a certain group and adding the given new country to it.
So, let's create a group. On the "Groups" tab enter the name of the first group, "Champion", then click "Add new group".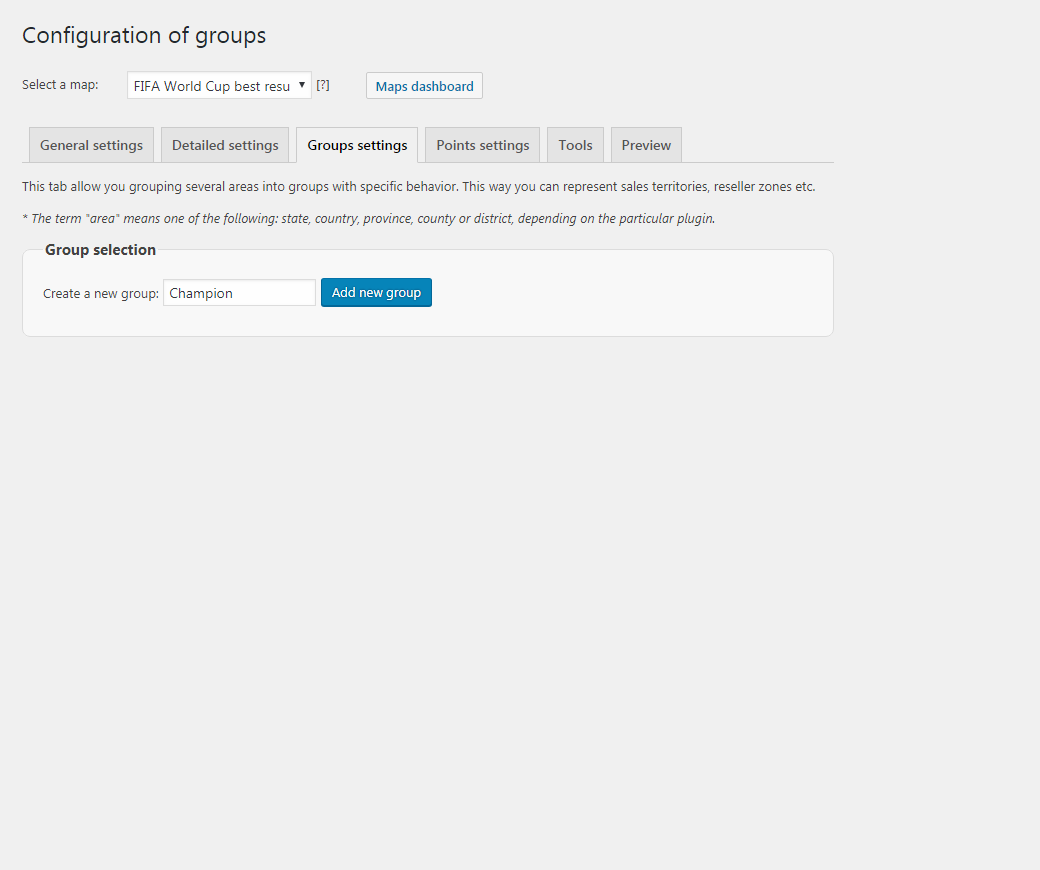 This will unfold the detailed settings section. Here you can select countries to include in this group by simply clicking them on the map. In different years FIFA champions were Brazil, Germany, Italy, Argentina, Uruguay, France, England, and Spain. Select them on the map.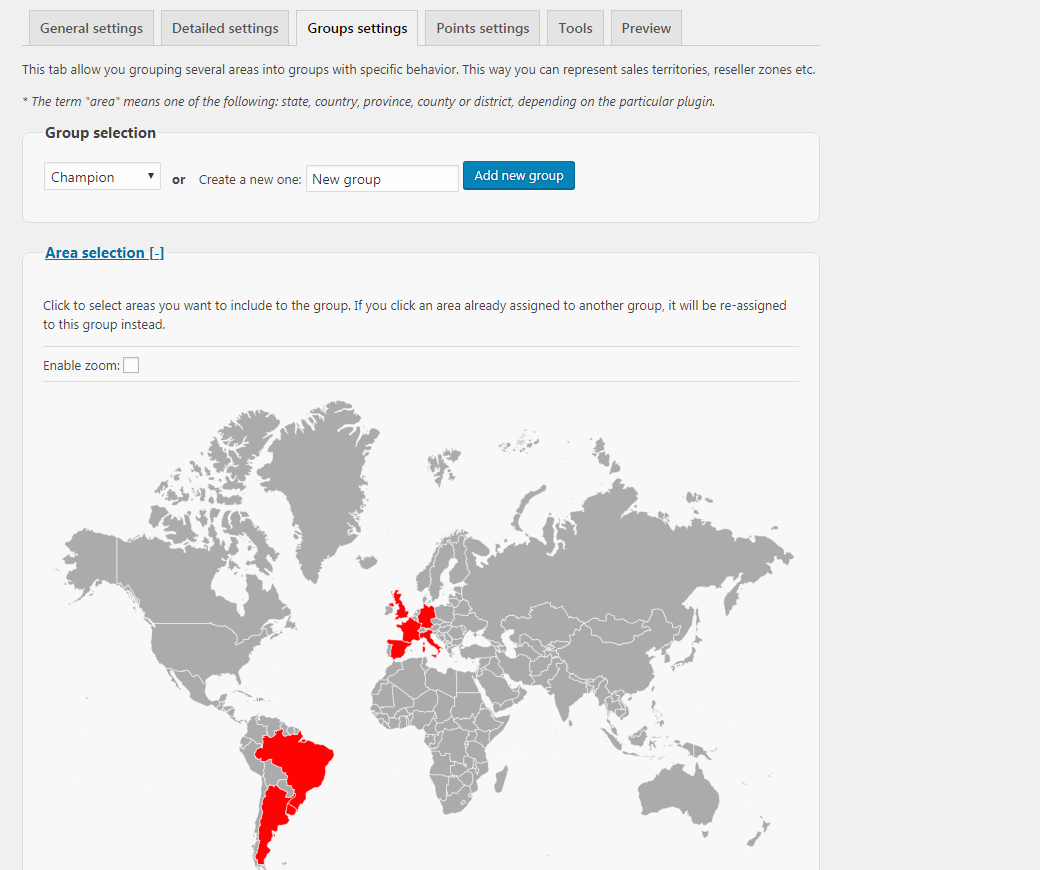 Scroll down to the "Group settings" section. Enable the "Keep individual highlighting" option. If turned on, this option keeps the selection of each country individual when a user clicks or moves the mouse to countries in the group. Otherwise, the entire group is highlighted and selected.
In the same section configure the colors of the Champions group.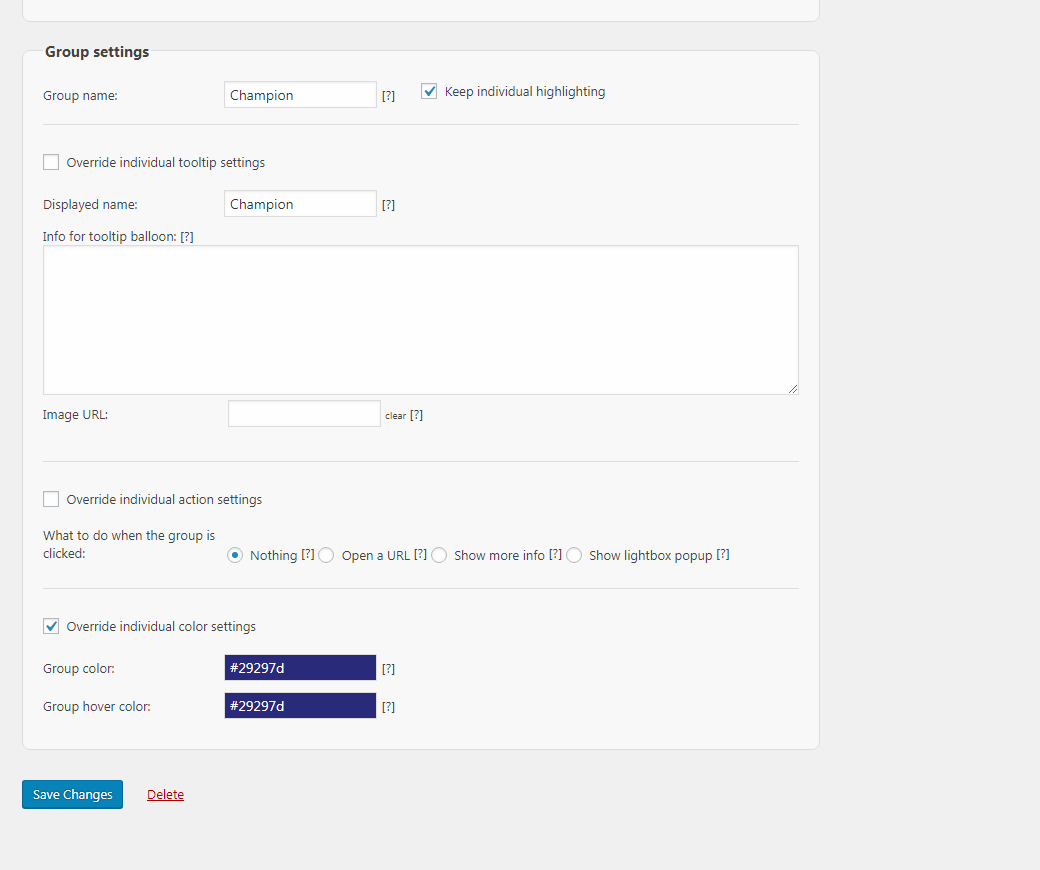 Save changes and switch to the "Preview" tab to check the result.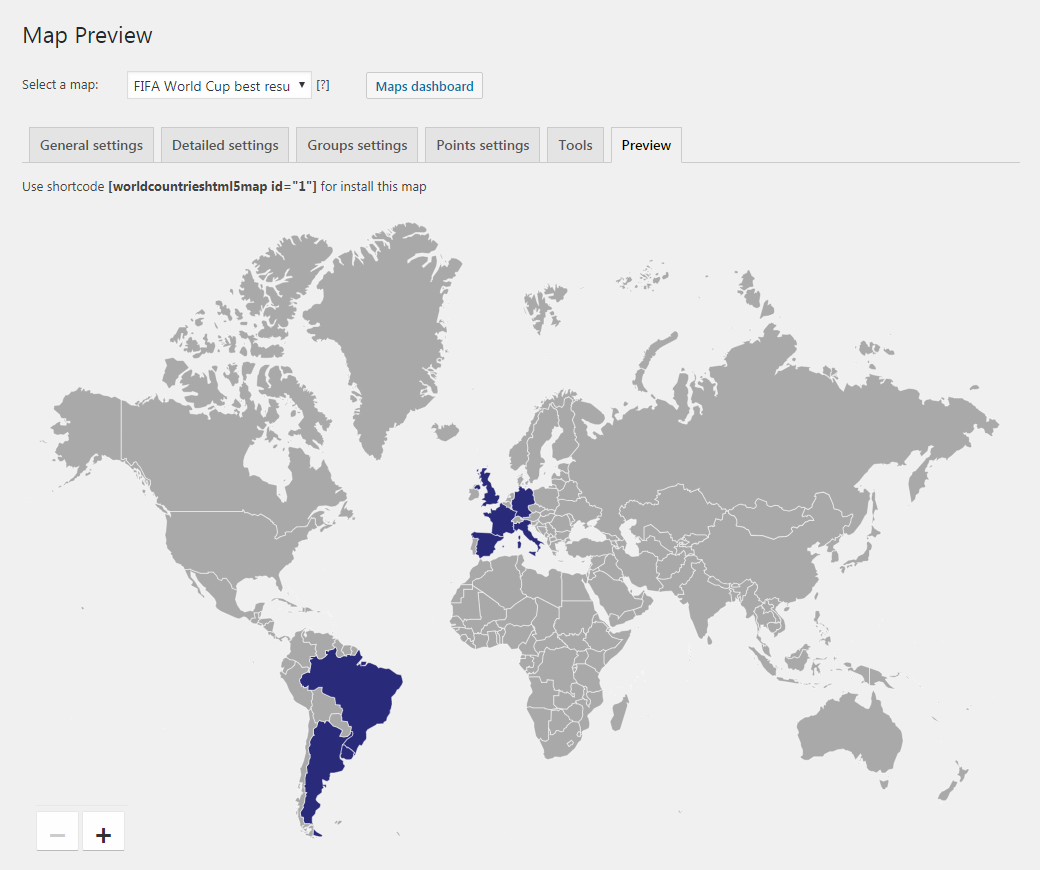 Looks good so far. Now, we basically need to repeat the above for other groups: Finalist, Semifinals, Quarterfinals, 2nd Round, 1st Round. Save changes and check the map on the "Preview" tab: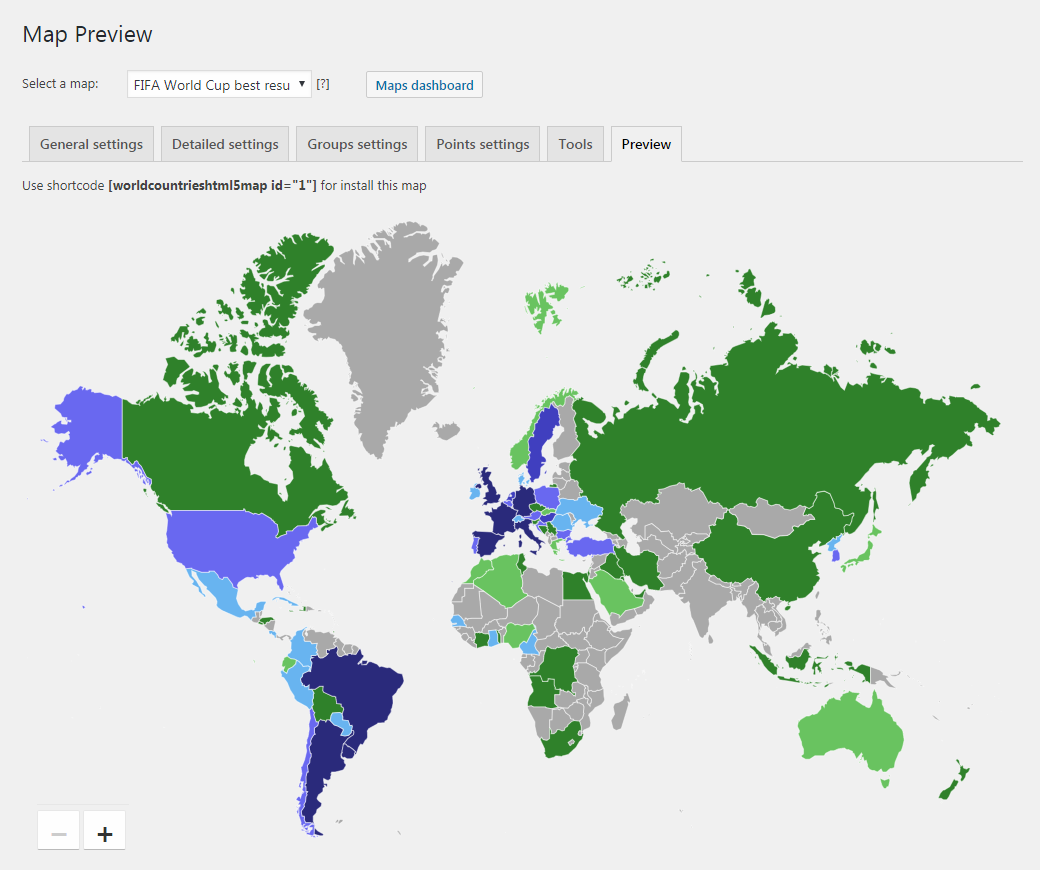 Wow! That's quite impressive albeit not very informative for now. Indeed, there is a place to improve FIFA's best results map. Let's add a map legend somewhere on the map that would explain which color corresponds to which World Cup result. We'll use the "Points" tab for that. Double-click the map to add a point. A typical use of points is to mark cities on the map, but we'll use them to make a legend. Configure points so that their colors matched the colors of our groups and give them corresponding names. You can adjust fonts, and size and even assign some click action to the point (which we do not need here, though).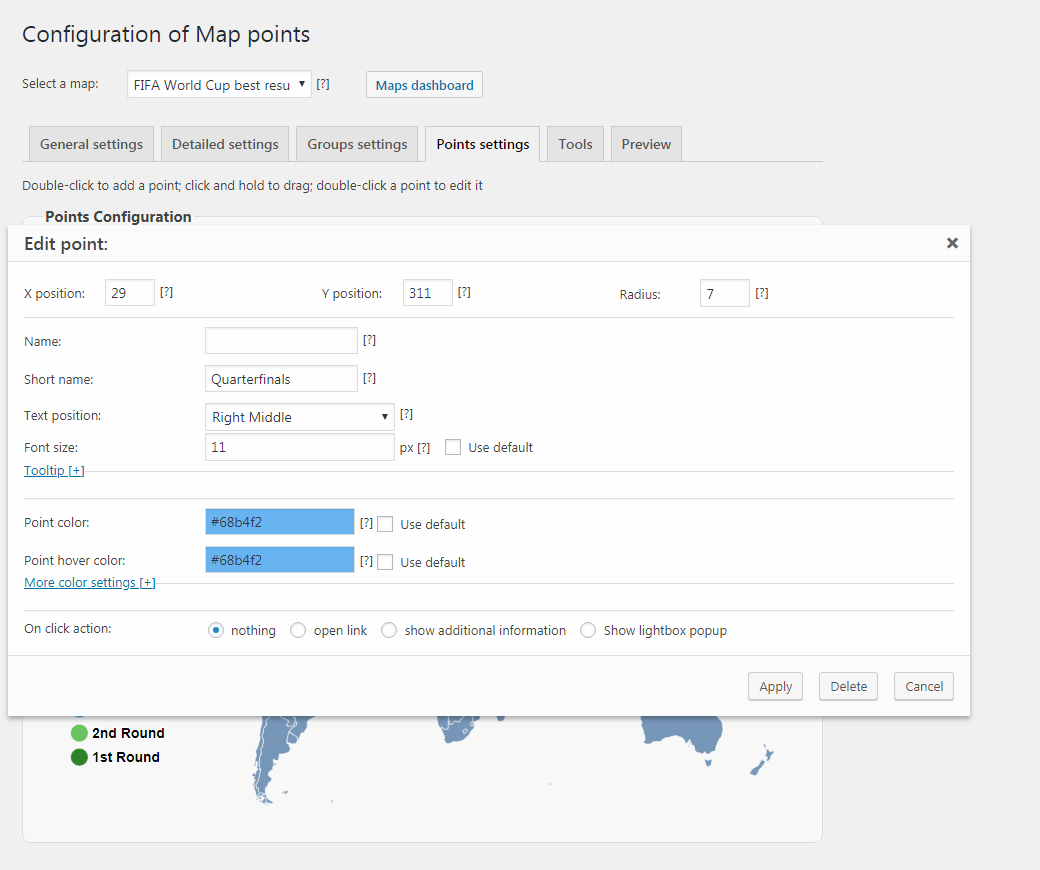 After adding all points, we end up with the following infographics.