The best sales territory mapping software
Listed below is the best software used vastly for sales mapping territory:
Badger Maps
Badger Maps is territory mapping software designed for mobile sales teams. You can upload customer lists to the application, and it will turn them into an interactive map of your sales zone, complete with color-coded pins to show you where your customers are.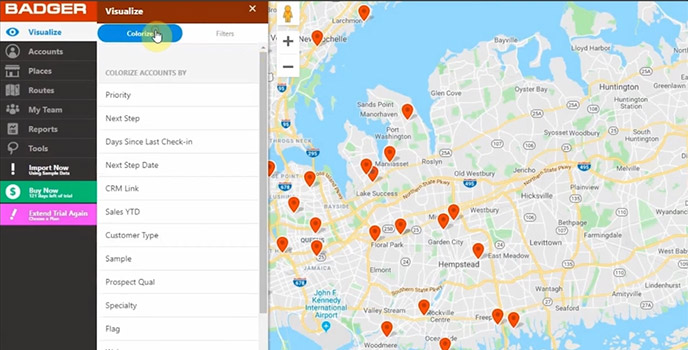 Strengths of the application:
Badger Maps' specialty is route optimization. This program will calculate the quickest route between various sites, saving your salespeople time and money on gas. Customer check-ins can also be recorded in the app, allowing you to keep track of interactions while on the go. It also features a handy lasso feature that lets you select a group of spots and update them all at once.
Limitations of the application:
Some users have complained that getting started with Badger Maps might be difficult due to the many options. Others wish the app included a mileage tracker so they could use it to track their distance for tax purposes.
Pricing:
Badger Maps is available for $49 per month per user. The enterprise package starts at $95 per month per user and includes extras like priority phone support, one-on-one training, bespoke CRM integrations, and more.
eSpatial
eSpatial is a territory management tool that allows you to build new territories quickly. You may also utilize the program to restructure and balance territory to ensure that accounts are distributed evenly among your sales staff. Sales reps can then use the technology to map out and optimize their routes, create performance reports, and more.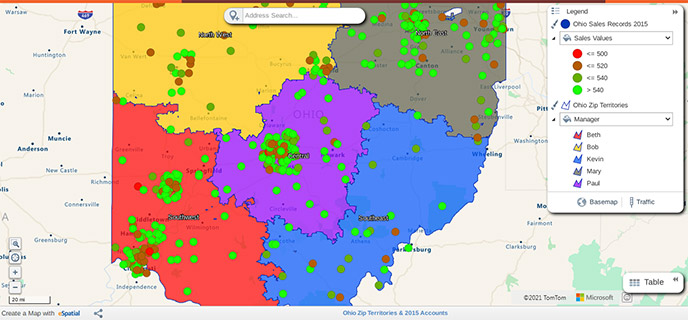 Strengths of the application:
The software is easy to use, according to users, while also providing incredibly data-rich mapping capabilities. eSpatial also features a helpful customer support team that responds to questions and problems timely and patient.
Limitations of the application:
eSpatial's graphics aren't quite as appealing as those of the other selections on our list. Some customers have also complained that the database library is difficult to traverse, making it impossible to see all of their maps at once.
Pricing:
The Pro plan from eSpatial costs $1,295 per year. This package includes a single-user license and data visualization, drive time analysis, route optimization, and valuable features. The Team plan costs $2,995 a year and consists of all of the Pro plan's features and five user licenses, a Salesforce connection, and other perks. Team Plus ($5,995 per year) and Enterprise plans (custom pricing) are also available from eSpatial.
Maptive
You can build maps for sales areas in seconds with Maptive. You just need to upload location-based data to the platform, and Maptive will generate a bespoke map for you. The map can then be customized by creating your own sales territory boundaries or utilizing established ones such as ZIP codes. Essential data, such as total sales and demographic data, can also be grouped using the app.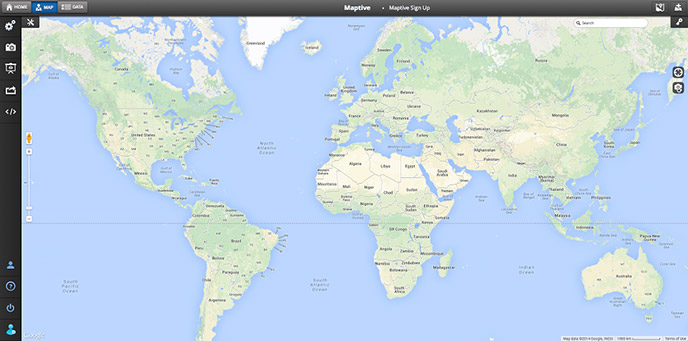 Strengths of the application:
Maptive's customizing options are unrivaled. For example, the territory tool in the application lets you draw custom shapes to represent different territories and then quickly calculate the number of sites or total sales inside that region to determine its viability. It doesn't get much easier than that when it comes to territory mapping.
Limitations of the application:
If you have a small team that only needs to use sales mapping tools a few times a year, Maptive can be costly. However, if you have fewer regular mapping needs, the $250 45-Day Pass pricing tier may be a decent fit, but it doesn't include as many locations or geocodes as the yearly subscriptions.
Pricing:
The price of a 45-day Maptive pass starts at $250. This package includes one user license, 15 recyclable maps, 30,000 locations per map, and 70,000 geocodes each month. You receive one user license, 40 recyclable maps, 100,000 locations per month, and 500,000 geocodes per month for $1,250 per year. Finally, five user licenses, 100 recyclable maps, 100,000 locations per map, and 1,000,000 geocodes every month are available for $2,500 per year.
SmartDraw
SmartDraw is one of the best tools for making ideas and drawings, even though it doesn't have sales productivity, territory administration, or data analytics solutions. SmartDraw is unique among the mapping software products on our list in that it gives users templates, tools, and symbols to make charts quickly. In addition, it features designer templates with intelligent formatting. As a result, it can be used to map floorplans, buildings, events, and corporate processes, among other things. Microsoft 365, G Suite, and the Atlassian stack are all integrated.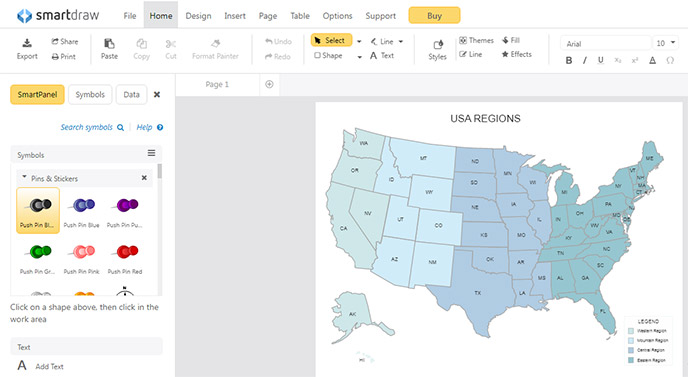 Strengths of the application:
A large number of templates and objects are available. It is simple to understand and easy to use by anyone. It gives a range of options for good integration.
Limitations of the application:
There are no sales features. In addition, it does not support customer service features due to weak collaboration features.
Pricing:
The price of the software starts at $5.95 per month for a single user.
BatchGeo
BatchGeo is the quickest way to turn your spreadsheet into Google Maps. Copy and paste your data into the tool, including addresses, intersections, cities, states, and postal codes. It is widely used by data analysts, marketers, journalists, real estate firms, and sales teams.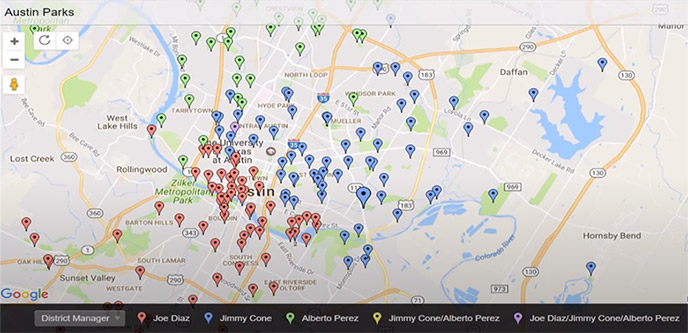 Strengths of the application:
Create interactive maps of customers, leads, and assets using spreadsheet data. Look for patterns, hotspots, and cold zones. Then, drill down to find geographically specific information, such as total sales value, several sales, and revenue per sale for each state—filter for the regions of a given sales representative.
Limitations of the application:
Sales features are limited in this application. There is no CRM integration. Moreover, there are no check-in or route options. Lastly, there are no real-time traffic updates.
Pricing:
BatchGeo does have a free trial (restricted capabilities). Otherwise, BatchGeo Pro will cost you $99 per month.