How to Make a World Map with Localized Country Names
This tutorial explains how to build a world map with country names in your local language: French, German, Italian, Spanish, Portugal or Portugal. These are languages supported by our World Map for WordPress thanks to free language packs.
Installing a language pack is a simple two-minute process. But let's first take a quick look at the map and its capabilities.

1. Install World Map with clickable countries for WordPress
In this tutorial, we use the World Map plugin for WordPress. The plugin displays an interactive map of the World with clickable countries on any WordPress website. The map is responsive and customizable which means it fits any website design and correctly displays and functions on mobile devices. A number of configuration settings help adapting the map to any specific use case: sales region map display, a map of dealers and representatives across the world, a travel blog, some interactive infographics and so on.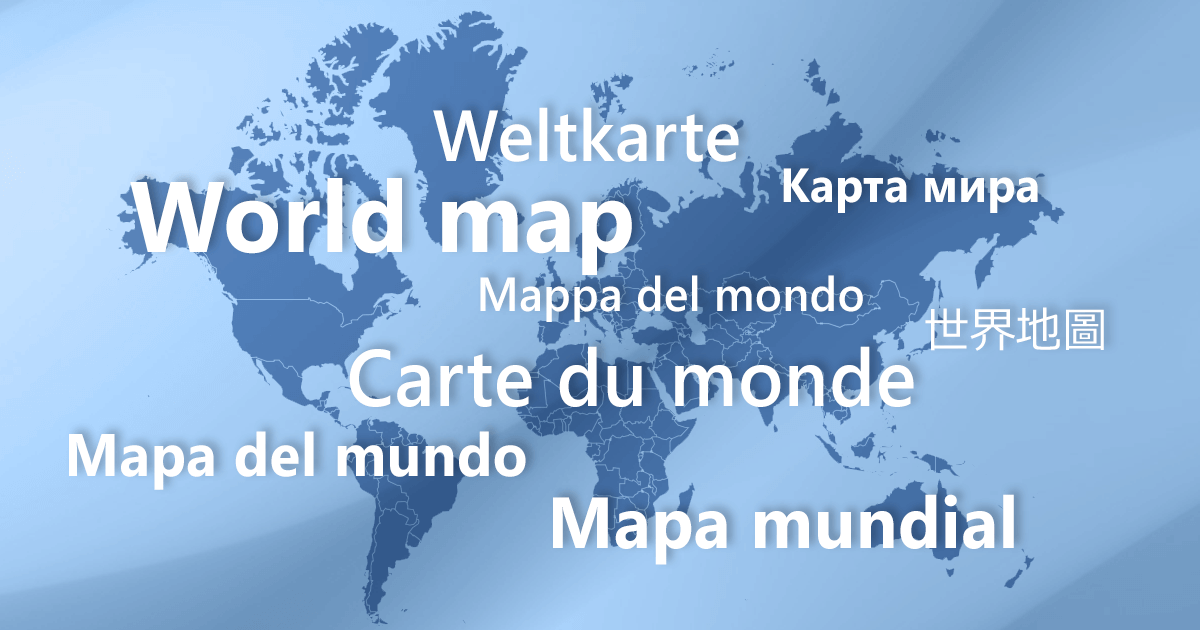 The map offers a fully-functional demo that can be downloaded from the page of the product – World map for WordPress or with the below button.
Download plugin
How to install a plugin ZIP File in WordPress
2. Download free language packs
Language packs are JSON files downloaded from our website and imported to the World Map plugin for WP. Each pack brings support for one specific language. The table below presents JSON files containing country names in various languages.
3. Import the JSON file to the World Map plugin
Unzip the downloaded ZIP file. Now, we simply need to import settings from the JSON file to the plugin.
Click the "Maps dashboard" button to open the Dashboard.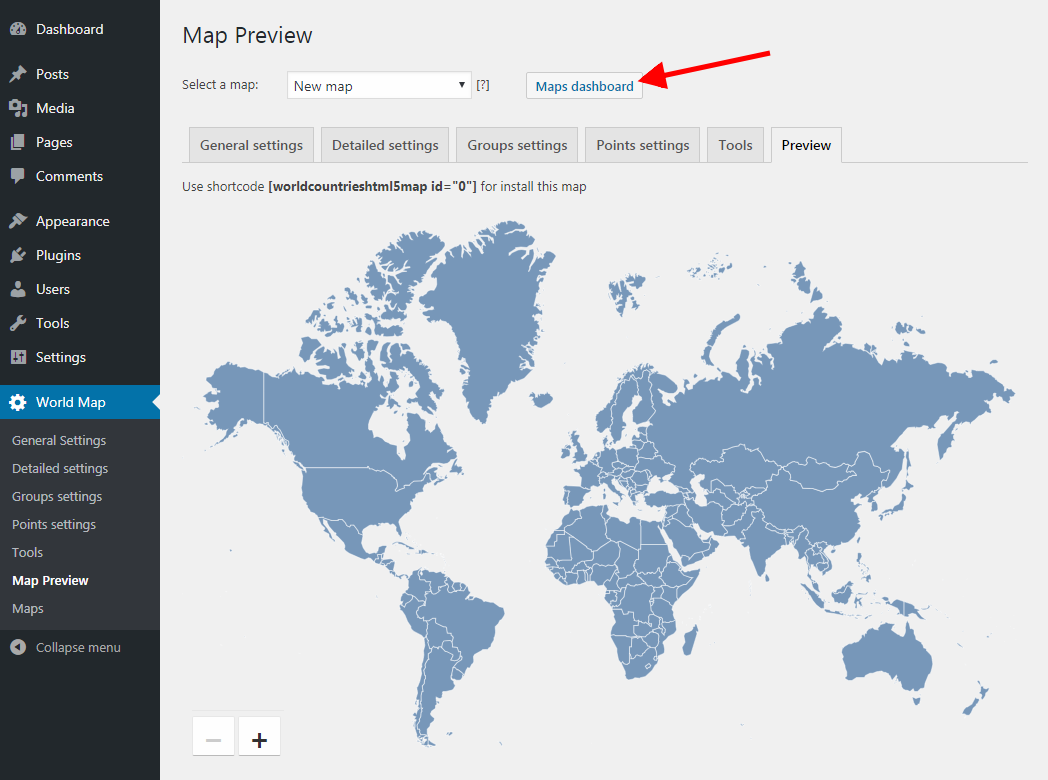 In the "Export/Import" section click the "Import" button and select the JSON file.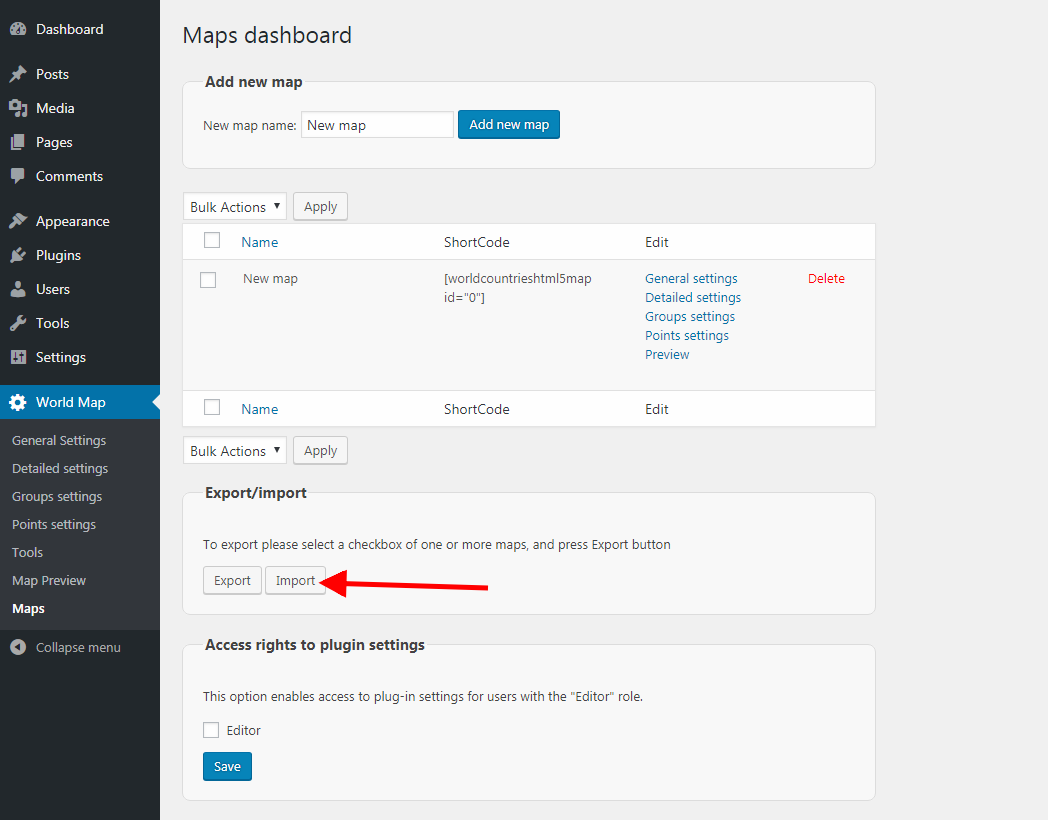 After importing finishes, a new map will appear in the map list. This map will have default settings and country names in the selected language. Note that you can create multiple maps this way, each in its own language. This may be crucial for a multi-language website.
Finally, open your website and make sure the map looks perfectly.

Notes & Updates
22-06-2018
Initially we publish the following language versions of the country names for the world map – German, Italian, Spanish, Portuguese, French.
We plan to add additional language packs soon. If you need another language that is not yet published, contact us, we will try to help you.

Conclusion
This is how you can publish a world map on your WordPress website that displays country names in a different language. For example, if your site targets German-speaking audience, it is advisable to publish the map with country names in German.
We used the following map plugin in this tutorial: World Map for WordPress.
---