How to Make a World Map with localized country names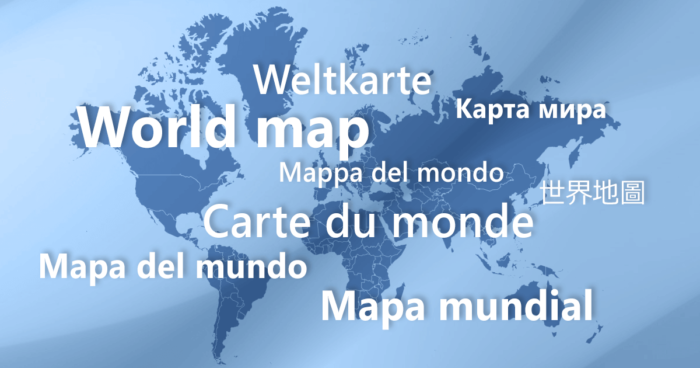 This tutorial explains how to build a world map with country names in your local language: French, German, Italian, Spanish, or Portuguese. Our World Map plugin for WordPress supports these languages thanks to free language packs.
Installing a language pack is a simple two-minute process. But let's first take a quick look at the map and its capabilities.
1. Install World Map with clickable countries for WordPress
The World Map plugin displays an interactive map of the world with clickable countries on any WordPress website. The map is responsive and customizable, which means it fits any website design and correctly displays and functions on mobile devices. Via an extensive array of settings, the map can be configured for different navigational or illustrative purposes, such as sales geography, global dealers network, travel route, or any other interactive infographics.
A fully functional demo that can be downloaded from the product page – World map for WordPress or by pressing the button below.
Download plugin
How to install a WordPress plugin
2. Download free language packs
Language packs are JSON files that can be downloaded from our website and imported to the World Map plugin for WP. Each pack provides support for one specific language. JSON files containing country names in various languages are listed in the table below.
3. Import the JSON file to the World Map plugin
Unzip the downloaded ZIP file. Now you just need to import settings from the JSON file to the plugin.
Click the "Maps dashboard" button to open the Dashboard.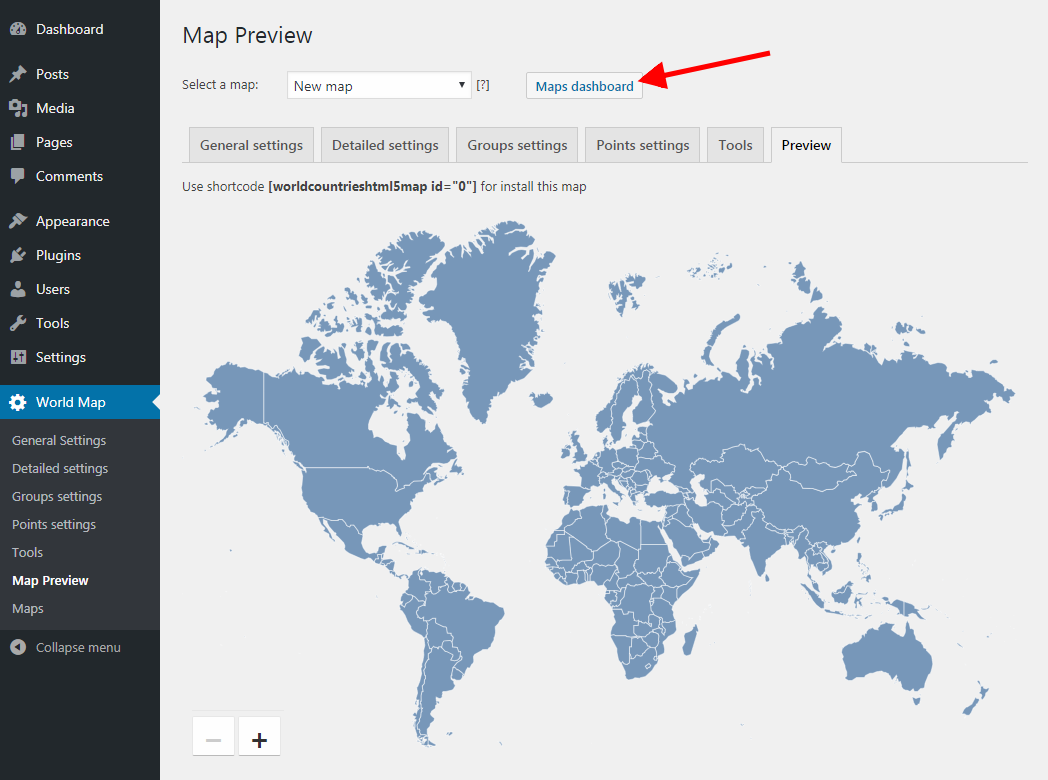 In the "Export/Import" section, click the "Import" button and select the JSON file.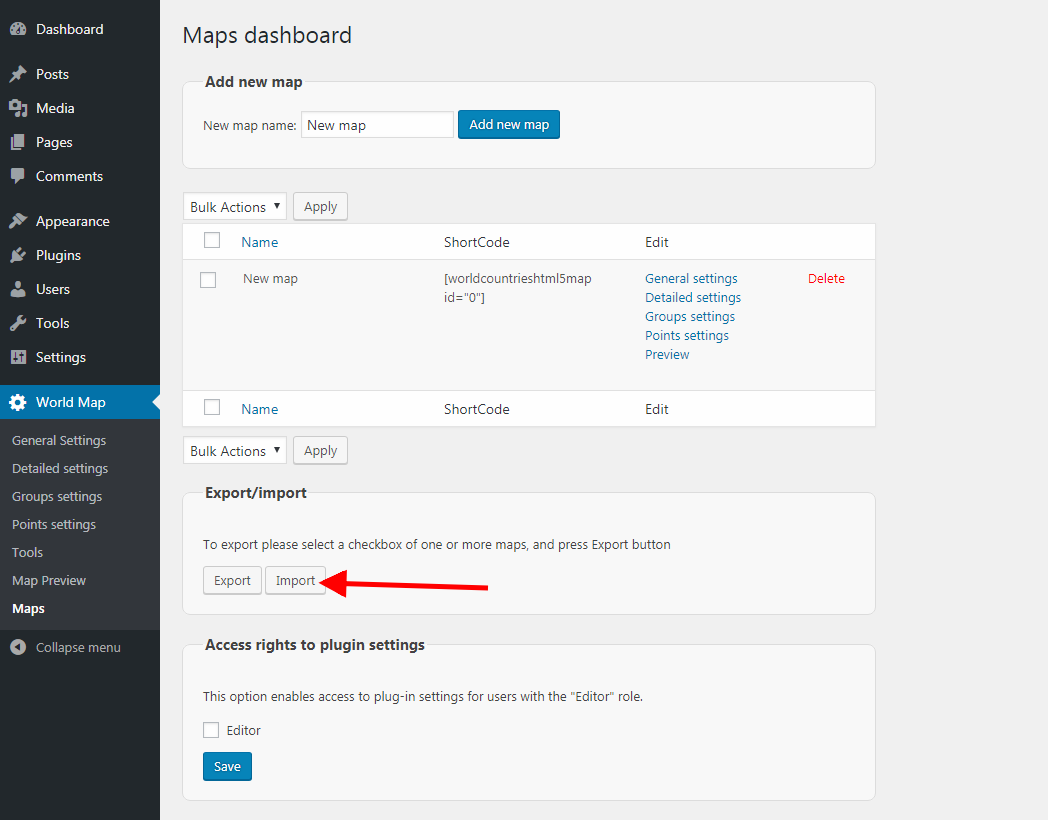 Once importing is done, a new map will appear in the map list. This map will have default settings and country names in the selected language. Note that you can create multiple maps this way, each in its own language. This is useful for a multi-language website.
After completing these steps, make sure to refresh your website and check out your new map.
Notes & Updates
February 26, 2019
More language packs have been added to our world map – Turkish and Norwegian! We will continue adding languages for the convenience of our users across the world. You are welcome to follow our pages on Twitter and Facebook in order to find out about future updates right away.
February 19, 2019
Excellent news for our users in East Asia! Starting today, our World Map plugin for WordPress is also available in Chinese and Japanese. We are planning to add even more languages in the future, so follow us in social networks and be among the first to know about our new releases.
February 8, 2019
For your convenience, we have extended language support for our world map to Hungarian, Bulgarian, and Slovenian. More language packs are coming soon. Stay informed by following our Facebook and Twitter pages!
October 15, 2018
We constantly work on improving our WordPress World Map plugin and making it more accessible for users across the globe. As part of this effort, we have added 11 new language packs: Dutch, Danish, Polish, Czech, Greek, Arabic, Icelandic, Finnish, Romanian, Slovak, and Swedish. Support for more languages is coming – make sure to follow our social pages to stay current with these and other updates!
June 29, 2018
Country names in the World Map plugin are now available in the following languages: German, Italian, Spanish, Portuguese, and French.
We plan to add more language packs soon. If you need another language that is not yet published, please contact us, and we will do our best to help you.
Conclusion
Now you can publish on your WordPress website a world map that displays country names in a specific language. This is useful if you expect most visitors to be from a particular country – for example, if your site targets German-speaking audience, it is advisable to publish the map with country names in German.
We discussed the following map plugin in this tutorial: World Map for WordPress.
---