Here is the details on these updates.
Visual tooltip editor
Until now, the only way our users could edit the contents of tooltips was by entering the desired information into a plain text field. Any kind of advanced formatting required knowledge of HTML.
Now that we have added a standard visual editor, things got simpler (see the screenshot below).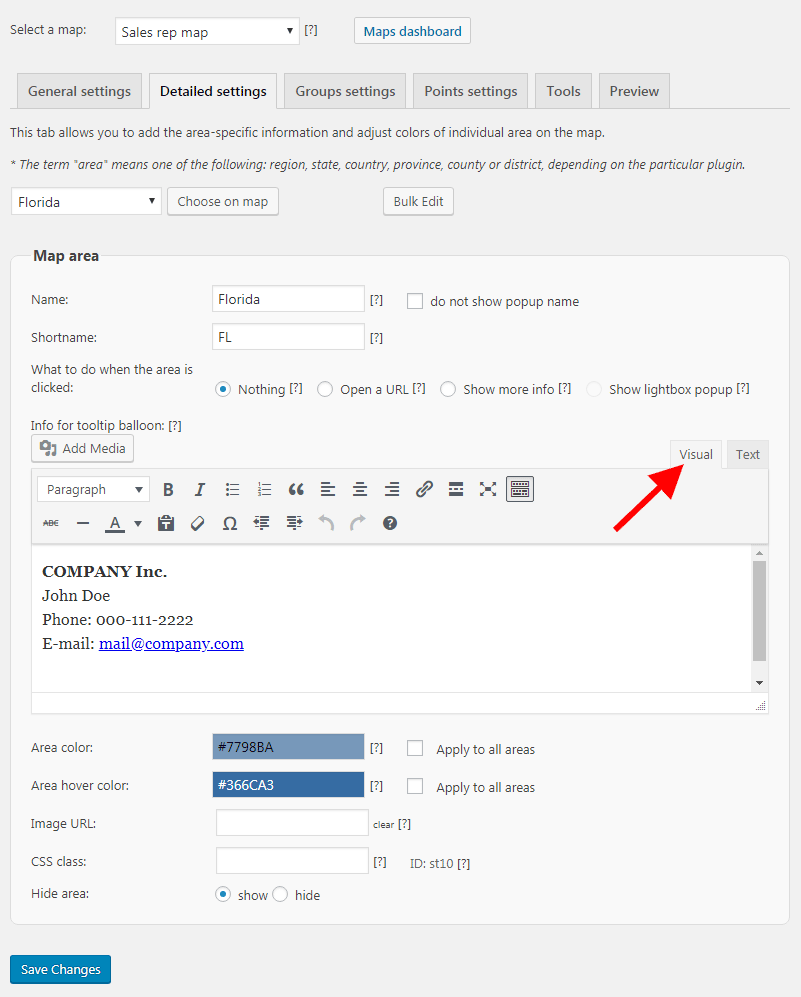 You can still do the formatting via HTML whenever you need – just switch to Text mode.
Map markers
When placing a point on the map, from now on you can modify the appearance of the marker – select between a simple point and a Google-Maps-like inverted drop, specify the color and size, and of course assign any one of the available actions:
open a link;
display a tooltip with your content;
display your content next to the map;
launch a Popup Builder lightbox window.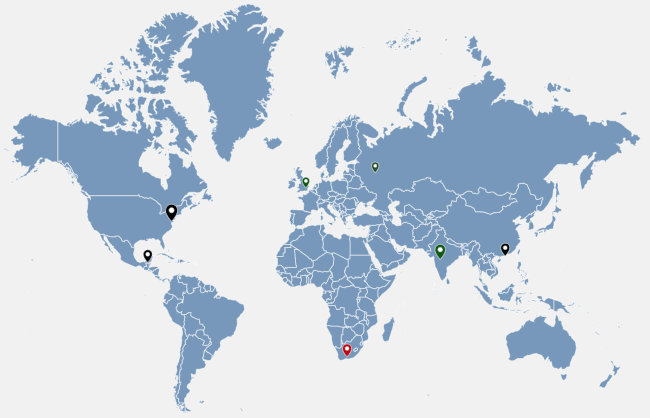 If you need a completely custom marker – for example, your company logo – we will gladly integrate your image into the plugin. Please refer to our custom orders page.
Improved mouse-wheel zooming in the world map
We have made the mouse wheel zooming feature for the world map more convenient.
The world map often takes up the entire width of the page, leaving no margins. Scrolling the page in older versions of our map and in many third-party plugins is somewhat challenging – whenever during scrolling the cursor is placed over the map, scrolling stops and zooming starts. The new version of our plugin gets rid of this issue. The map "knows" what the user is doing with the mouse wheel – scrolling the page or zooming on the map.
Full-featured demo versions for all plugins are available for download and testing before purchasing.